$137 BILLION DOLLAR DIVORCE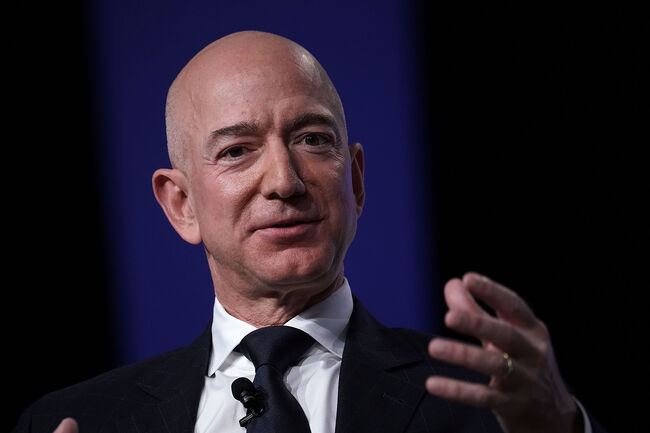 Amazon Ceo, Jeff Benzo, said on Twitter that he and his wife, MacKenzie, have now decided to end their 25-year marriage and $137 billion is on the line with no prenup.
Bezos, who is 54, says the divorce amicable, saying, "We feel incredibly lucky to have found each other and deeply grateful for every one of the years we have been married to each other."
He views the marriage as a success..."If we had known we would separate after 25 years, we would do it all again."
They met in New York when he was vice president of a hedge fund. He had actually interviewed her for a job. They married in 1993 -- 6 months after they met -- and they quit their Wall Street jobs and moved to Seattle where Jeff opened an online bookstore -- the origin of Amazon.
Bezos, the richest man in the world with more than a $40 billion edge over #2 Bill Gates, says, "Though the labels might be different, we remain a family, and we remain cherished friends."
They have 4 children together. They range in age from 13 to 18.
Getty Images: Photo

Angie Martinez
Angie Martinez is recognized as one of the most influential personalities in popular culture and multi-media. Originally known as "The Voice of New York," Angie's nearly 20 years of on-air hosting experience has led her to become the media...
Read more