Drake To Trademark 'God's Plan' For Merch, TV Game Show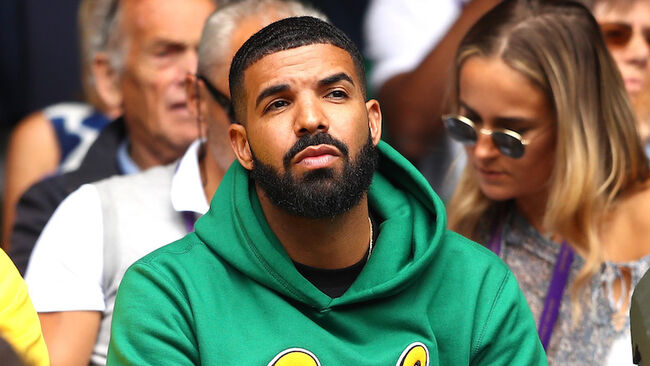 Might Drake's latest creative endeavor include a television game show? According to TMZ, the future venture may actually be in God's plan after all.
Per a report from the celebrity gossip outlet, the Canadian rapper is tentatively working on trademarking the phrase "God's Plan" for a line of clothing merchandise, downloadable audio, music videos and a potential competition series. That's right: Drake may be giving Jeopardy a run for its money.
The famous maxim is inspired by the artist's song of the same name, which was the lead single from Drake's fifth studio project, the double album Scorpion. Since its release in January, "God's Plan" became the 29th song in history to debut at No. 1 on the US Billboard Hot 100. The song received its music video treatment the following month and depicts a charitable Drake doling out $1 million in cash to Miami locals. Even crazier, the visual's been watched more than 760 million times on YouTube.
Sadly, no details of the 31-year-old's forthcoming investments have been verified by the man himself at this time, though he already has a good rep for turning mottos into money. He was, after all, one of the pivotal figures to bring "YOLO" (a.k.a. "you only live once") to the forefront of pop culture back in 2011.